Left as a Student Returned as a Teacher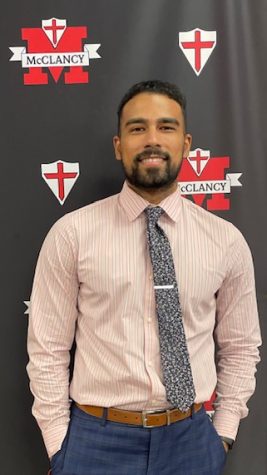 For some, going back to teach at your old high school might seem like a terrible case of PTSD, but for Monsignor McClancy alumni Mr. Sanabria '09 and Ms. Ramirez '16, it was a piece of cake! I had the pleasure of sitting down with our very own STEAM and newest health and fitness teachers to dig deeper on their experiences and lives here at McClancy High School. 
If you're looking for a man of many talents, Mr. Sanabria is your guy. He was part of the class of 2009, who graduated from Monsignor McClancy. During his time here he demonstrated his love for fitness by playing for the basketball team, which he now coaches. I asked Mr. Sanabria what his favorite part of coaching them is and his answer was the pride he feels when the kids put on their jerseys for the first time. Mr. Sanabria is a big fan of his job, but what makes it so special are the children he teaches and works with everyday. He said, "I really love working with children, sharing my knowledge but also learning from them. I learn something from a student everyday whether it's something tangible or learning more about myself through them." 
Mr. Sanabria loves to learn. He says, "he's the kind of person who likes to know a little about a lot of different things." He is a really good cook and in another life would've liked to be a chef, but he always wanted to be a teacher and wouldn't change what he does for anything. Another thing he really enjoys outside of school is health and fitness. He claims that because he's a frequent advocate for fitness and coaches basketball, most people think he goes home and watches basketball all day. In reality he's turning on Food Network. One hobby Sanabria is currently getting into is graphic design. He is pretty good at calligraphy, which I can confirm is true. He wrote my name in calligraphy and I have to admit I was impressed. Mr. Sanabria chose to teach biology and not health, cooking or even graphic design because he says he's always been passionate about the way the world works. He says, "It's kind of our world's problem solving system, we solve everything through science."
The final thing I asked Mr. Sanabria, was advice for the students of our generation. He responded passionately with something he learned as he got older. He said, "To make our days as memorable as possible. Make every day count, try to learn something and take it with you each day."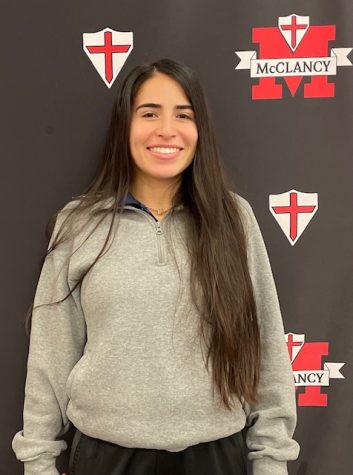 Graduating in 2016, Ms. Ramirez was part of the first co-ed graduating class. She then went on to graduate Queens College and play D2 soccer. While all of this was happening, Ms. Ramirez knew what she wanted to do with her life but she was missing a major part. Just like Mr. Sanabria, she had always wanted to be a teacher, but she was just having trouble picking the subject to teach. This all changed when Mr. Sylvester and Mr. Brunengo suggested she be a Physical Education teacher. 
If there's one thing Ms. Ramirez is amazing at, it's sports! She is a true record breaker! During her time here at McClancy she was able to be part of the teams that won the school their first city championships in girls' soccer and javelin. She now coaches her old soccer team. When I had asked her how it felt to be coaching your old team she told me that it was very different then she had expected, she now realizes the difficulty of being a coach. Then, I had asked her how it felt going back to teach at your old high school and she responded with "I love it, it's like I never left!" 
Though Ms. Ramirez is an exceptional athlete, we are all human, and the one thing she claims she's been trying to get better at is cooking and baking from scratch. She says she'd love to make sushi one day! When she's not learning new things on the weekend, she teaches health and fitness at our school. For those of you wondering what lessons Ms. Ramirez teaches in her classroom that she applies in her real life, the answer would simply be almost all of them. However, she believes the most important one is the importance of sleep and physical activity. As our health teacher, one piece of advice that she had for the students in order for them to be healthy both mentally and physically was portion control and daily walks. She claims, "It's easier to eat less than to take away your favorite things."
The last thing I had asked Ms. Ramirez was what life lesson she had for the younger generations. She responded, "Don't rush growing up. It goes by fast enough already and we should enjoy it now." 
These two teachers have both been extraordinary role models for the students here at McClancy. I encourage each of you reading to go up and have a talk with Mr. Sanabria and Ms. Ramirez. Maybe you'll learn something new about them, or even yourselves. Take their advice with you and use it. Make everyday the best it can be, and don't take it for granted. Don't rush growing up either, your youth is a temporary blessing so enjoy it while it lasts!