WORLD CUP 2022: A TOURNAMENT OF THE DECADE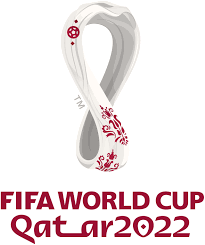 As the World Cup has kicked off, the world has seen many upsetting and exciting games. One could call it the age of underdogs. Many infamous teams have been taken out or met their match by lower ranked teams. These upsets have surprised soccer fans all around the world!
 The FIFA World Cup of 2022 has taken place in a new but concerning destination for some, that being the Arab gulf state of Qatar, a small but wealthy nation led by its more conservative and religious-based laws. Many people state that the reason why Qatar was sponsored to become this World Cups holder was due to the CAF (Confederation of African Football) being strapped for money back in 2010, soon Qatar stepped up to the plate donating funds to the CAF allowing it to make its bid for the 2022 World Cup. There are also many other factors involved that could include political lobbying as people claim FIFA to be rigged. However, according to an official statement of justification by FIFA, FIFA wanted to have the ability to take the tournament to a new part of the world. Qatar's holding of the World Cup brought many issues as their laws prohibit alcohol consumption. Associated with this was criticism of Qatar's laws against LGBTQ+ representation and following their religious codes, however, the games were continued.
As the games begin, the world enjoyed exciting start-ups with team USA, Iran, Morocco, Belgium, and many other past competitors, however Italy was sadly not included due to their loss against North Macedonia in order to qualify. The USA enjoyed passing into round 16,  something they had not done since 2002.  There were a few matches held with big popularity due to history and politics. England vs. USA ended in a 0-0 draw. Another match was Iran vs. USA, USA won 1-0 in the end. Along with this, Japan although knocked out, did great work against Germany and Spain. However, history for Africa was made as well.
Morocco, the last standing African and Muslim nation in the World Cup played ferociously, joining Nigeria as the second African nation to go into the knockout stages. Playing against Belgium, a high-ranked nation, and beating them 0-2, soon Canada and then scoring against Spain in penalties after 123 minutes of game time. Scenes of Moroccans celebrating were observed all around the world including right here in Astoria.  Now Morocco faces Portugal after upsetting Spain. There are also the exciting watches of Brazil and Croatia, Netherlands and Argentina, along with France and England playing against each other.
This  World Cup is sure to have more exciting matches to come, may the best team win!