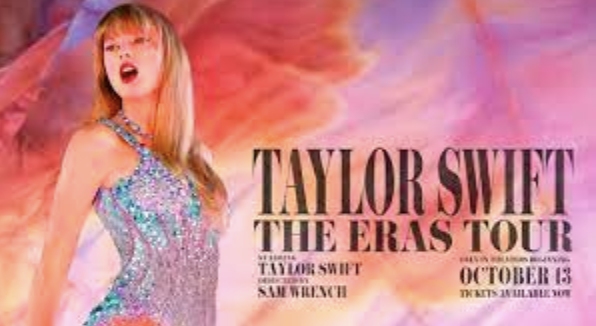 The Eras Tour Movie came out a month ago, but it still is a huge hit among all ages. The movie was about Taylor Swift's ongoing tour, "The Eras Tour." This movie was a way for people who didn't get to go to the concert to still get the experience of the show, just through movie form. The movie is three hours long. It has all her most popular songs all from her set-list. 
     The movie premiered on October 13, 2023. It is being played in AMC, Regal, Cinemark theaters. It can also be streamed on Fandango. So far the Eras Tour Movie has made over 160 million dollars. The movie was recently certified fresh on Rotten Tomatoes. The movie is a great way to feel like you went to her concert without actually going!
     I personally went to see the movie twice and I can say that both times it was amazing. The energy throughout the theater was great. Everyone sang along, danced and had a great time. If you love Taylor Swift and her music then this is a great movie for you to see!