Despite the gloomy weather on Friday, September 29th, we were blessed to celebrate the Brothers here at McClancy through our Foundation Day Liturgy! Without them, our school would not be the same and this mass is a way to show our appreciation for all they have done and continue to do for the students, education, and the community of our McClancy family.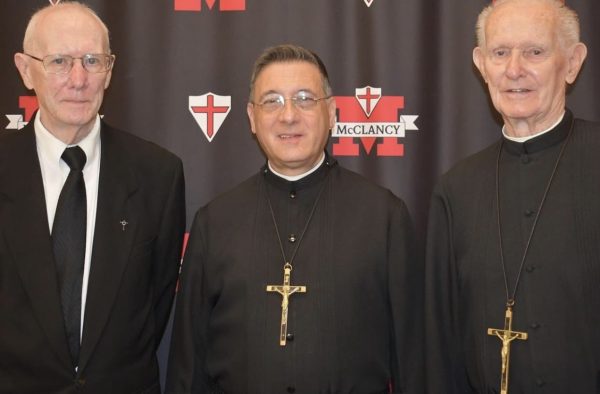 So, who founded The Brothers 0f the Sacred Heart? Well, if it weren't for the French Priest Father Andre Coindre! Over 200 years ago, God gave him the gift of becoming the founder of religious communities that would reinforce the evangelization of youth through education. His advocacy for implementing God and his grace is still felt through the kind hearts of our Brothers at McClancy as they strive to help us become our best selves with the help of God and educational tools. At the end of mass, we gave thanks for having such loving Brothers at our institution which was truly felt through Mr. Savoca's warm-hearted speech. So next time you see one of our Brothers, make sure to greet them and converse! You might learn a valuable thing or two from their years of experience and hard work!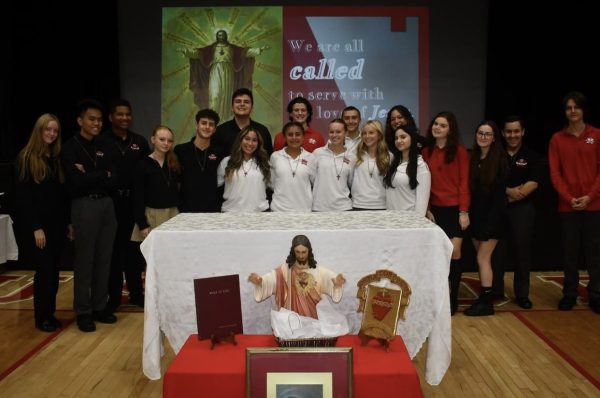 Additionally, during mass, 18 students were successfully inaugurated as Eucharistic Ministers! This is an amazing accomplishment for our seniors as they take on the responsibility of distributing the Body and Blood of Jesus Christ during Holy Communion. It will help further their spiritual journey with God and truly shows how devoted they are to being faithful members of the Church. "It's a unique last experience, especially as a senior. It's nice to be a part of mass in a special way" said Breanna Ramos, one of our newest Eucharistic Ministers!