Over the weekend, I had the pleasure of viewing one of Broadway's new hit musicals, Kimberly Akimbo! The show was filled with bright colors, exciting performances, and touching dialogue. I was lucky to score last-minute discounted tickets at the Box Office and ended up with first-row seats. If one's in the neighborhood, I highly recommend taking a trip to the Booth Theatre to see this once-in-a-lifetime performance! 
Before watching the musical, I had no previous knowledge of the storyline or any featured music. However, this barrier did not affect my experience in the slightest; the storyline was easy to follow and the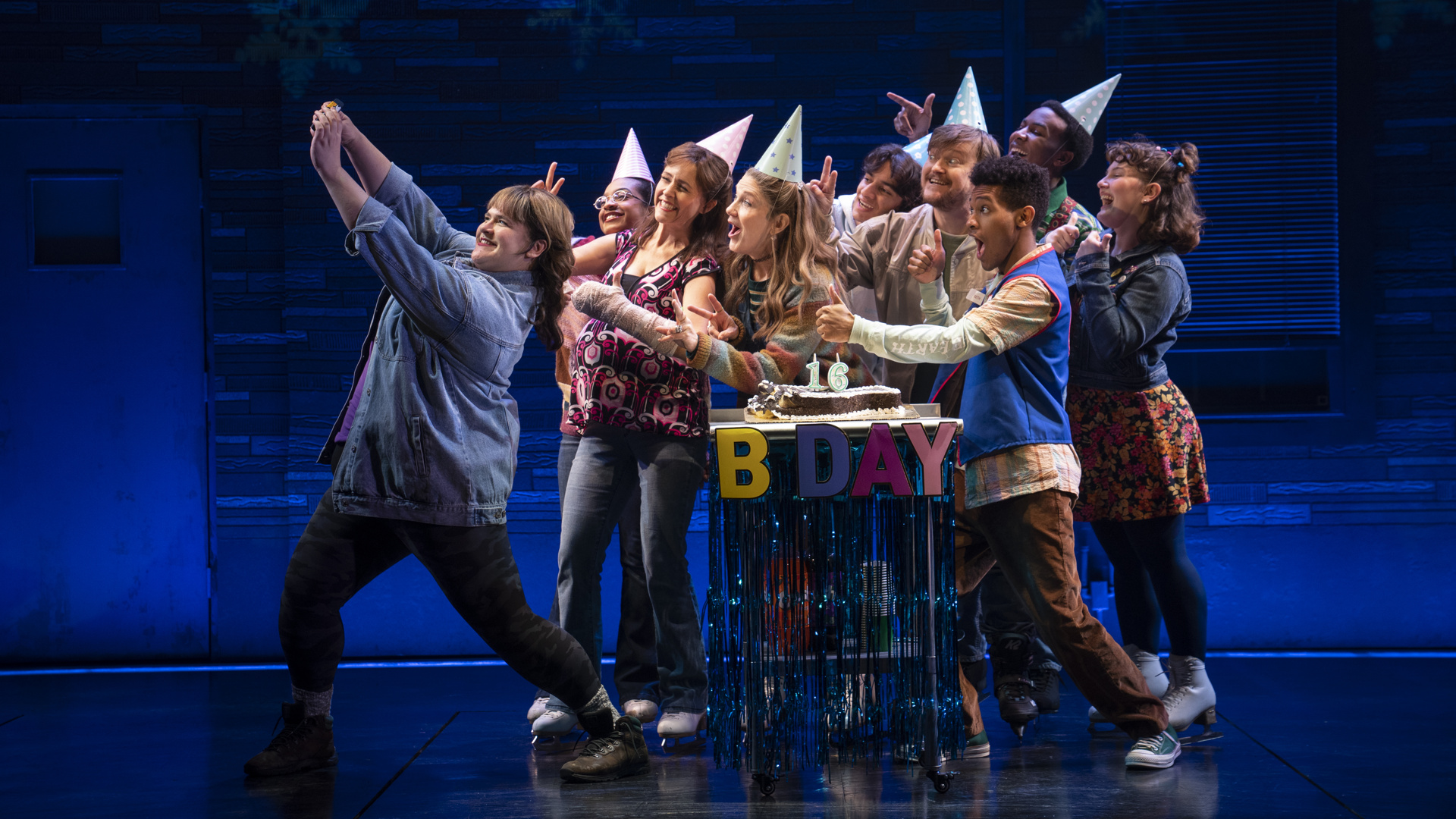 songs were catchy and memorable. In short, the protagonist Kim is an easy-going, New Jersey teen in 1999. Notwithstanding, she suffers from an imaginary recherché condition that accelerates her age significantly. When Kim is technically sixteen-years-old in the musical, she is portrayed as a woman in her 60s! The story progresses as Kim attends high school, gets visited by her Aunt Debra, becomes closer with a classmate named Seth, and celebrates her 16th birthday with her pregnant mom and easy-tempered dad. 
The story is so simple yet so touching; by the end of the musical, the audience feels for the characters and might even feel connected to them. Kim knows about her condition and how it drastically affects the span of her life, but she doesn't allow this to stop her from taking on the world. She is perseverant in a life where her parents are involved with other matters and the only person she can truly count on is Seth. She is a motivation to people of all ages, regardless of their medical conditions. 
As a whole, the story symbolizes how limited time is. One must make the most of their time while they're still around. Spend time with the people you care about, strengthen your relationship with family members, and don't let anyone get in the way of your happiness and enjoyment.