LIGHTS, CAMARA, ACTION!
McClancy Theater & Drama Production
Do you like rock n' roll? Are you a fan of Elvis or 80s music? Well, here's your chance to see a rock n' roll musical. "Rock Of Ages" is Msgr. McClancy's new musical for spring 2022. After over a year of hardship & difficulty, the Tyros Group are back with a brand new musical that you have got to see. The play features classic 80s hits including "We Built this City," "I Wanna Rock," & "Don't Stop Believin." "Rock of Ages" is inspired by the original play and the 2012 movie.  It starred Julianne Hough & Diego Boneta with an ensemble cast including Catherine Zeta-Jones, Tom Cruise, & Alec Baldwin.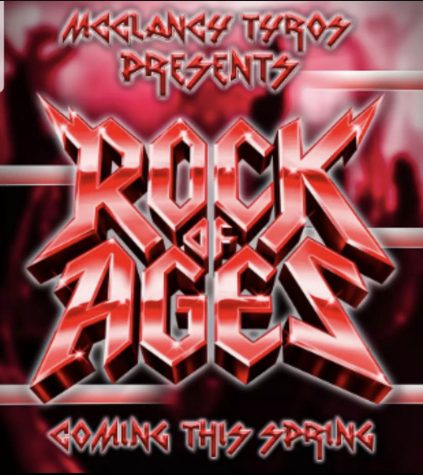 Lately, Ms. Smith, the director of the play, has been busy with auditions for "Rock of Ages" with many students from all grade levels trying to get a role. Although I couldn't interview her, it's clear that all of her hard work will pay off this coming spring when the McClancy community will come together to see the play. She and Mr. Lionarons, our choir director, are working hard each day to make sure "Rock of Ages" turns out to be a success. (It looks as if it already is with many students wanting to try out as they sing and read lines of the play.) Readers can look forward to more updates regarding the play in the upcoming months leading up to the opening night for McClancy's "Rock of Ages". 
Plot & summary: "Rock of Ages": main characters Drew Boley & Sherrie Christian fall in love on the Sunset Strip as Sherrie dreams to make it as an actress. However, when the mayor finds out about everything, the stakes rise. "Rock Of Ages" is a tribute to classic rock to the energy of the Sunset Strip.
IMPORTANT DATES:
Opening night: Thursday March 31, 2022 
Other dates: April 1-2, 2022 and April 8-9, 2022